Football Manager 2017 is a football management simulation video game for the PC developed by Sports Interactive and published by Sega.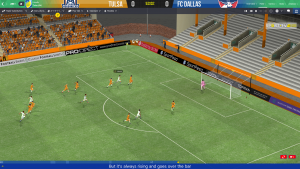 Gameplay: In terms of gameplay, it is really fun. You can create your own tactics, buy and sell players, and play some soccer games. The most important part of gameplay is the tactics because if you have good tactics, you will most likely win the game. If you don't, you are going to struggle. The interface is really easy to learn and navigate. It also tells you important info about your job security, how much money the club has, what division and position the club is in, among other things. The most important things on the interface are Tactics, Scouting and Board. Scouting is really helpful if you want to make some new signings. Your scouts go to every place in the world to try to find some talent good for the squad. The board is where the job security is. Job security tells you how secure your job is and the pros and cons of your management. You can make requests for a bigger transfer budgets, stadiums, and youth facilities.
There are many features like Create-A-Club, Online Career and Challenges. In Create-A-Club, you create your own club, and try to lead it to glory. You can create the badge, kits, name and more. In Online Career, you create or join a server, and face up against a manager. You can compete for glory or you can just have a fun time playing the game. In Challenges, you try to complete challenges pre-determined by the game. My favorites are The Savior Cometh (in which you have to save a team from losing their division (relegation)), The Invincibles (where you have to go the rest of the season unbeaten) and You can't win anything with kids (in which you have to try to win trophies with young players). 10/10
Graphics: The graphics are 3D models that aren't bad but they aren't great either. The pitch and other stadium features are spot on. 7/10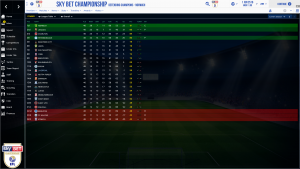 Replayabilty: The game can go on forever. The game doesn't end unless you retire. This means that you can do challenges set by yourself, manage some of the best clubs for a long time or get an international team to the World Cup. You can go on for 500 years and still be managing Liverpool. 10/10
Music: There is none and the only sound there is in the game is the crowd, but that's optional. ?/10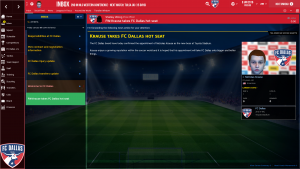 Conclusion: All in all, the game is amazing and I recommend that you try it if you like soccer. Even if you're not good at first, you can watch tutorial videos, listen to the tips the game gives you, and have a really fun experience. With the gameplay, interface, and replayabilty values, I want to give this game a 10/10 but the 3D models aren't that good and there's no music, so it earns a 9 out of 10.