0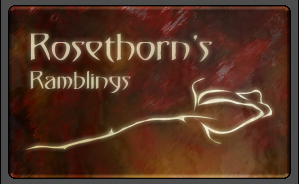 Welcome back to Killer Betties! It's been over three years since I've made a post, but I am back. Before I get to what I've been doing for three years, I want to talk first about The Walking Dead's season premiere.
I'm excited The Walking Dead is back. I was a tad bit disappointed in tonight. Sure, there were a lot of explosions and people dying. It's great the gang's all back together and we got to see our leaders lead and our killers kill. Negan also didn't disappoint. His amusement at seeing Rick and the gang was worth the episode. But I didn't really care for how the episode ended. I was hoping for a bit more closure. And the previews for the coming season make me think the entire seasons is going to involve the next few days IRL for the characters. I'm thinking we aren't going to get to the next step of 'what happens now that Negan's gone' until the seasons is over. I'm sure it will be a great journey, but I'm ready for the next thing and a whole season more of this conflict of Negan and only days passing may frustrate me. Check back as I post these blog posts to find out if that changes. Also … did anyone else catch the time trouble of Rick's daughter? Maggie is not even showing in her pregnancy yet, but Rick's daughter has gone from infant to toddler overnight. WTH?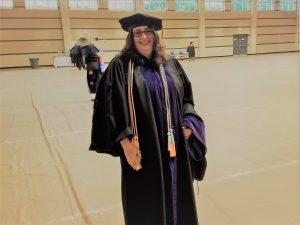 Now that that's out of my system 🙂 Where have I been? Well, I decided to pursue yet another career and went to law school. 3 years of law school took every spare moment of my life that wasn't devoted to my children and husband. It even took some of those devoted moments too. Law school was a lot, but I did well and succeeded. I took the bar in February, a little early but there was no reason for me not to. I got my results on May 1 (spoiler: I passed) and graduated from law school on May 20. I became a licensed attorney on June 1. I was hired by the DA's office here a week later. And I've been working as a juvenile prosecutor since. I love it, and one of the things I love is that I'm finally adjusting to the fact that I have free time again! Which is why I'm back to writing and getting this site going again.
Over the coming months, I hope to have regular features and content posted. My youngest, who is 11, wrote the review for Football Manager 2017 and I couldn't be prouder. He's also going to have a regular feature where he lists his five favorite You Tube videos of the last week, since he's an avid lover of You Tube. I have some writers expressing interest and will hopefully be posting content on the regular.
If you are interested in contributing to the rebirth of the site, please contact me.
And I've rambled on enough for tonight. Have a good week everyone!
You can skip to the end and leave a response. Pinging is currently not allowed.